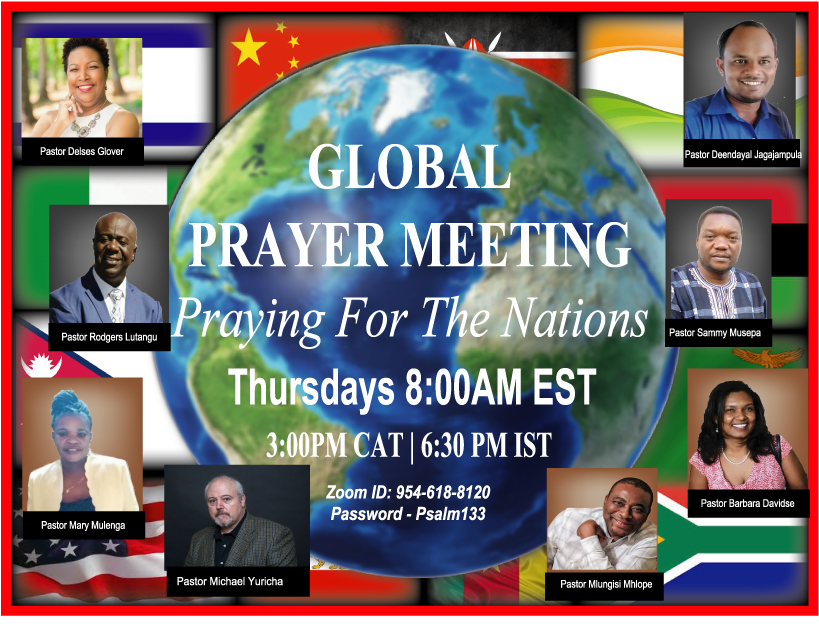 Join the growing number of saints from around the world at our weekly Global Prayer Zoom Meeting every Thursday as we pray for the nations!
Brothers and sisters from Nepal, Kenya, India, USA, Australia, South Africa, Zambia and more come together just for a time of Prayer & Worship. Don't miss this intimate time of heavenly fellowship!
Times and ZOOM Details are listed below.
Worship will begin 30 minutes prior to the meeting.
STARTING TIMES
USA – 8:00AM | Nigeria, Cameroon – 2:00PM | Malawi, Zambia, South Africa – 3:00PM | Kenya, Uganda – 4:00PM | Pakistan – 6:00PM | India – 6:30PM
Click Here to Join Zoom Meeting.
ZOOM ID:954-618-8120
Password:Psalm133.