5TH ANNUAL WOMEN'S CONFERENCE
Women's Conference Registration – REGISTER HERE!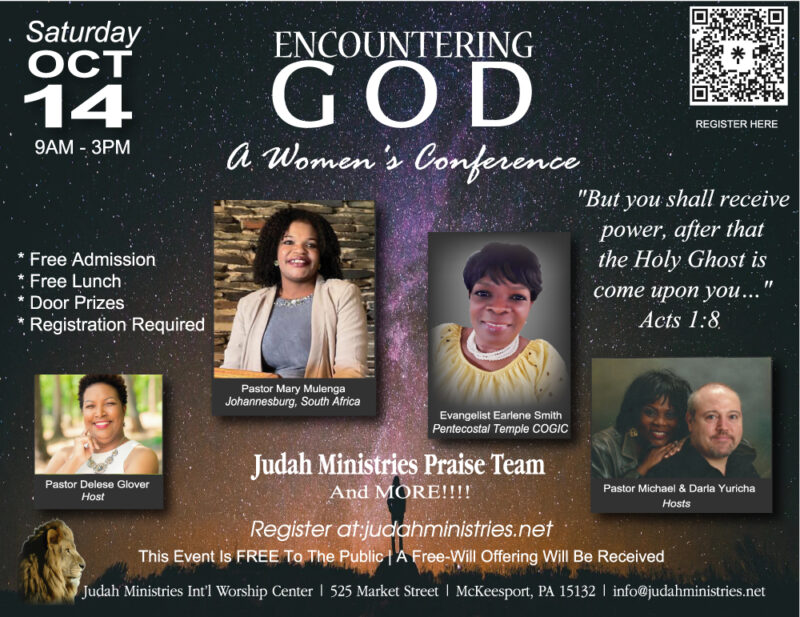 Mark the Dates for our 5th Annual Women's Conference. This year's guest speakers will be Evangelist Earlene Smtih from Pentecostal Temple COGIC and Pastor Mary Mulenga from Johannesburg, South Africa.
There will be door prizes and lunch will be served. This Event is FREE TO THE PUBLIC. A Free-Will offering will be served.
Pastor Mary Mulenga will also be speaking at our Sunday Morning Service Oct 15th at 10:30AM as well.