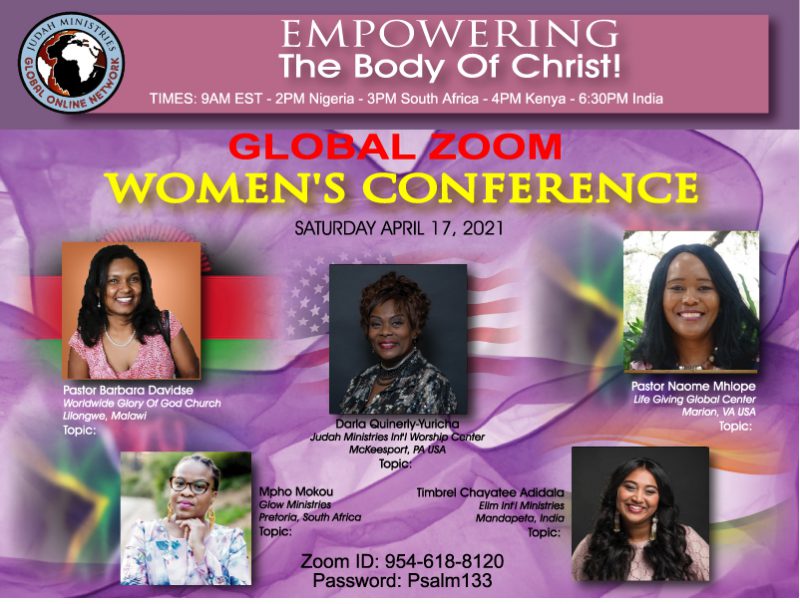 Join us for our monthly GLOBAL ONLINE ZOOM CONFERENCE on SATURDAY APRIL 17, 2021. This month we are going to hear from the Daughters of God! This Zoom Meeting is Open to Men and Women.
Click Here to Join Zoom Meeting
Starting Times will be as follows: 
USA EST/9:00AM – Nigeria/2:00PM – South Africa/3:00PM – Kenya/4:00PM – India/6:30PM
You don't want to miss this meeting! Please feel free to invite other like-minded believers.
ZOOM ID:954-618-8120
Password:Psalm133